Dressing children in the Best from Head to Toe, Tiny to Teen for 69 years! Locally Owned and Operated ​since 1953 in Mount Pleasant, South Carolina!
Apparel, Sleepwear, Rainwear, Gifts and a Full Service Shoe Store & Dance Shop!
3 shops located together with everything you need for Babies, Toddlers, Kids, Tweens & Teens! 
We are thankful to be Voted the Best Children's Boutique, Customer Service and Best Shoe store!
We Love what we do!
The Beaufort Bonnet Company Holiday 2023 Collection is HERE!
We have all the favorite styles and are happy to ship! Check out our website, but not everything is shown on the website. DM us, call (843)884-4814 or send us a message us here.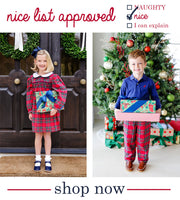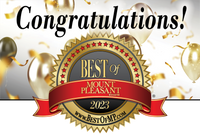 Get Prepped and Posed for any occasion at Ragamuffin, Stride Rite and Radical Rags!
We're tickled pink to be voted the #1 Children's Boutique and Shoe Store Again this year! Thank you!
We've got you covered from Head to Toe, Tiny to Teen!
All your favorite brands! The Beaufort Bonnet Company, Southern Tide, JohnnieO, Bailey Boys, Lullaby Set, Little English, Tea, KicKee Pants, Roxy, Quiksilver, Capezio Dance, Natives, Stride Rite, Saltwater Sun Sans, Hunter Boots, Sperry, Saucony, Footmates, Keds and many more of your favorites can be found here!
We coordinate families for any occasion! Family Pictures, Weddings, Vacations and Events.
Special Occasion wear. 1st Holy Communion, Baptism, Portrait, Cotillion, Holiday and matchy matchy!
Taking Dance Lessons?
Everything you need for Dance & Gymnastics!
Ballet, Tap, Jazz, and Character Shoes!
Leotards, Tights, Tutus, Skirts, Shorts, Pants, and more! Dance bags and Accessories.
Stop by and let us take care of you!
We work together with Dance Studios and Instructors. If you're an Instructor and in need of specifics for your classes, please email us. We're happy to help!
theragamuffin3@gmail.com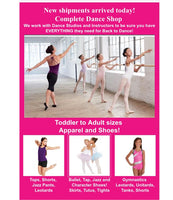 Location
Ragamuffin Children's Boutique
210 Coleman Boulevard
Mount Pleasant, SC 29464
(843)884-4814
The Common Shopping Center
Mon - Sat, 10am - 6pm
Sunday, Closed
Professional Shoe Fitters
One Stop Shopping
Complimentary Gift Wrap
Monogramming
New Mother Gift Registry
Gift Cards Available
2 Play Areas for the Kids
​Parking in front of the stores